Adding Privacy Services
Whois Privacy Services are available for most generic top-level domains. You can check their availability in Joker.com's s price list and also the domain search.

Privacy Services can be enabled for new domain registrations, transfers, renewals, and even for existing domains.

For detailed information about the services, pricing, and periods, please visit the Whois Privacy Services page.

Enabling Privacy Services for Existing Domains
To order Privacy Services for your existing domains, please:


Log in to your Joker.com account
Click on the "Modify your domain settings" icon next to your domain on the home page
add the desired service to "Whois Privacy"; if this option is not available, it means the domain in question does not support privacy services.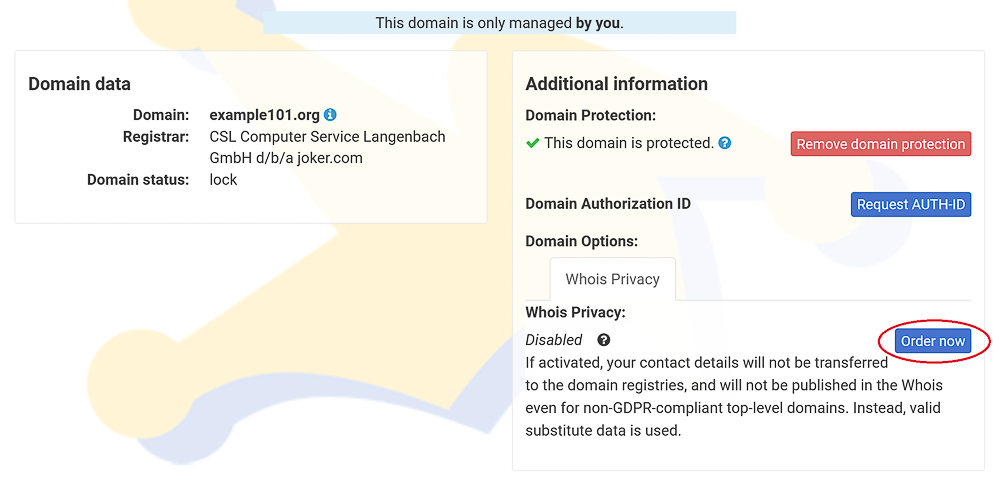 Registering New Domains with Privacy Services
To register a new domain with Privacy Services, simply add the domain to the cart as usual. In the cart, you'll find the new privacy options under "Add Privacy." Just click on it to make your selection.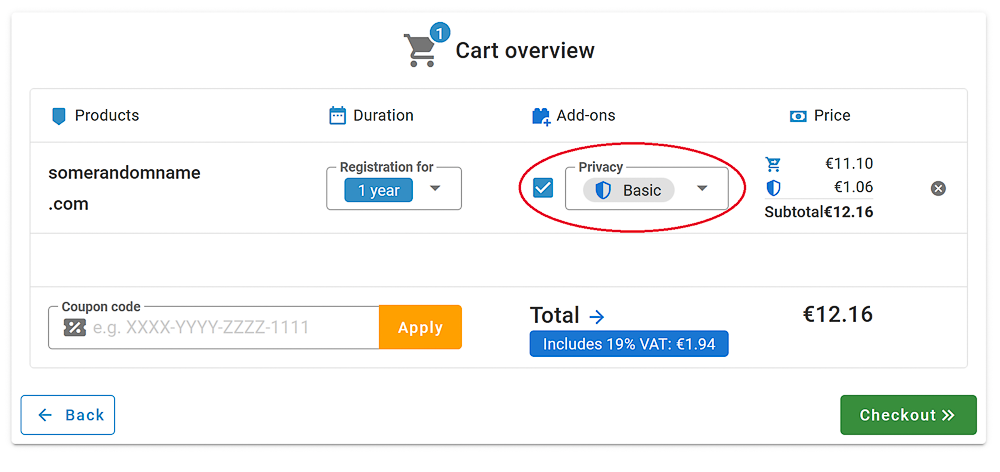 Renewing a Domain and Adding Privacy Services
When renewing your domains, you can use the "Renew Domains" option in the Service zone or a direct link on the Joker.com home page. In the new renewal dialogue, you'll find easy-to-use checkboxes to enable Privacy Services for applicable domains.
Transferring a Domain and Adding Privacy Services
We now offer the option to apply Privacy Services to domains during a transfer. If a domain already had privacy services with the previous registrar, the Whois data will never be disclosed. To choose privacy options, initiate a transfer as usual, and find the selection under the "Additional Products" section below the AUTH-ID.