Bulk Transfer
You can transfer to us up to 100 domains at once by using our bulk transfer feature. Here's how it works:
1. Go to the Transfer section and click on "Bulk Transfer":

2. Enter the domain names and AUTH-IDs, separated by commas, with one domain per line:

3. Double-check the accuracy of the entered data:

4. Create the owner contact for the domains in the list: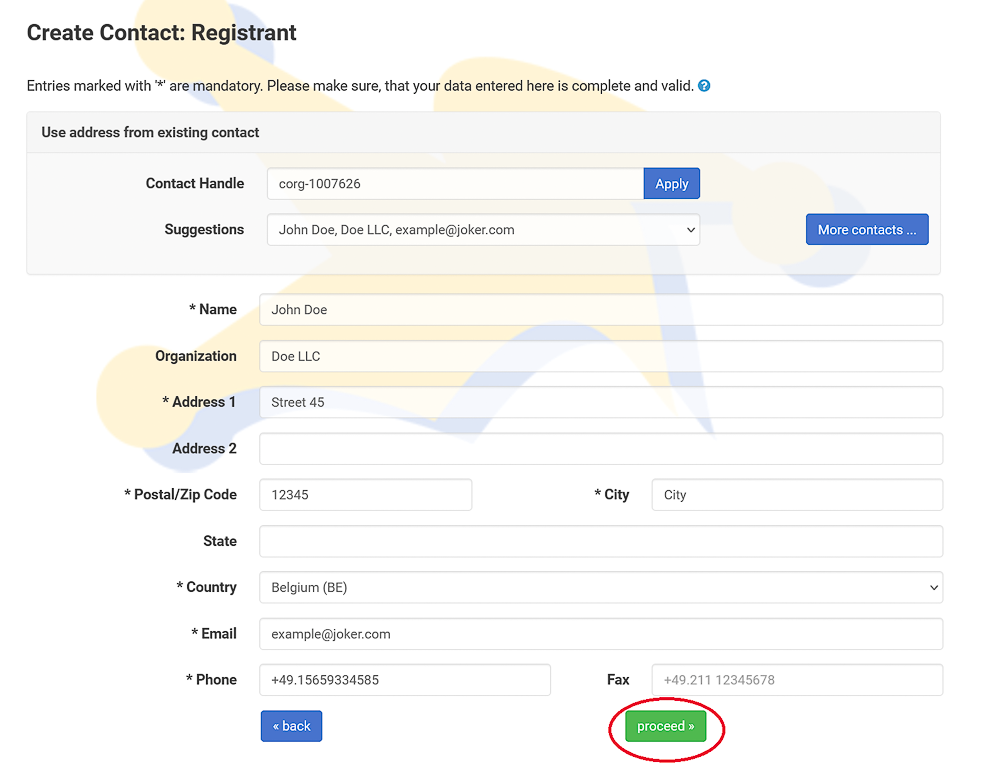 5. Choose the nameservers: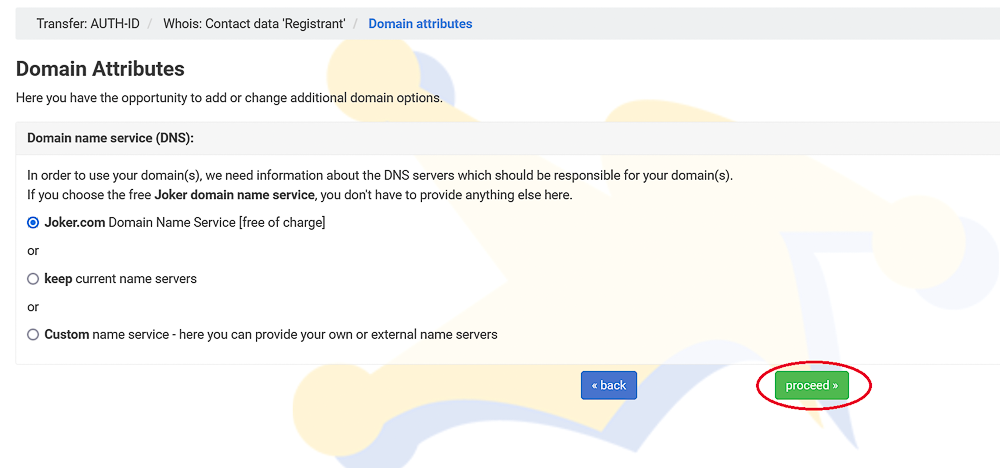 6. You're done!

Please keep in mind the following:
Bulk Transfer works only as gaining transfer (to Joker.com)
Bulk Transfer is a manual procedure, so you won't see your transfers initiated immediately
End customers are required to make advance payment for the Bulk Transfer. We will send you a payment link after processing your request
Only one Owner Contact can be added for all the domains in the bulk transfer
The Admin/Tech/Billing contacts will be the same as the owner contact