Setting up Your Joker.com Account
First Steps
To be able to register and manage your domains, the first thing you need is to create a user account at joker.com.
This can be done in a few easy steps:
1. Click on "Register" at the top right corner: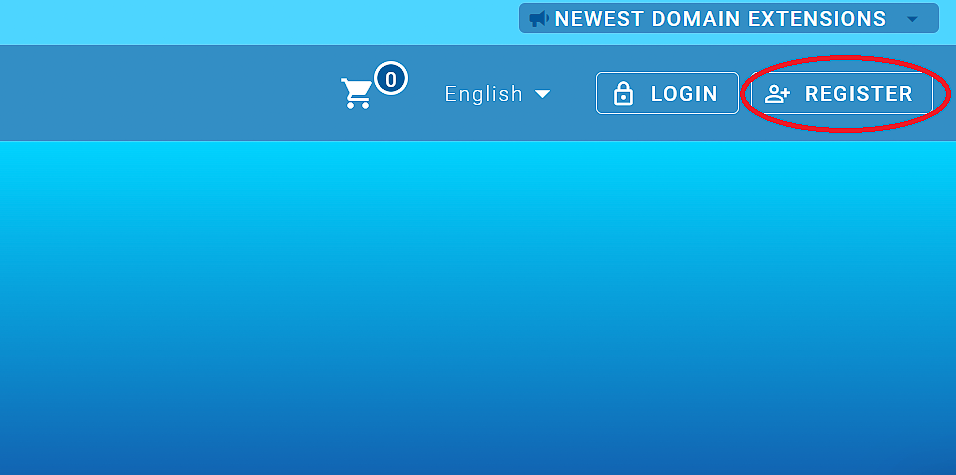 2. Fill out the form, and click the "Register" button: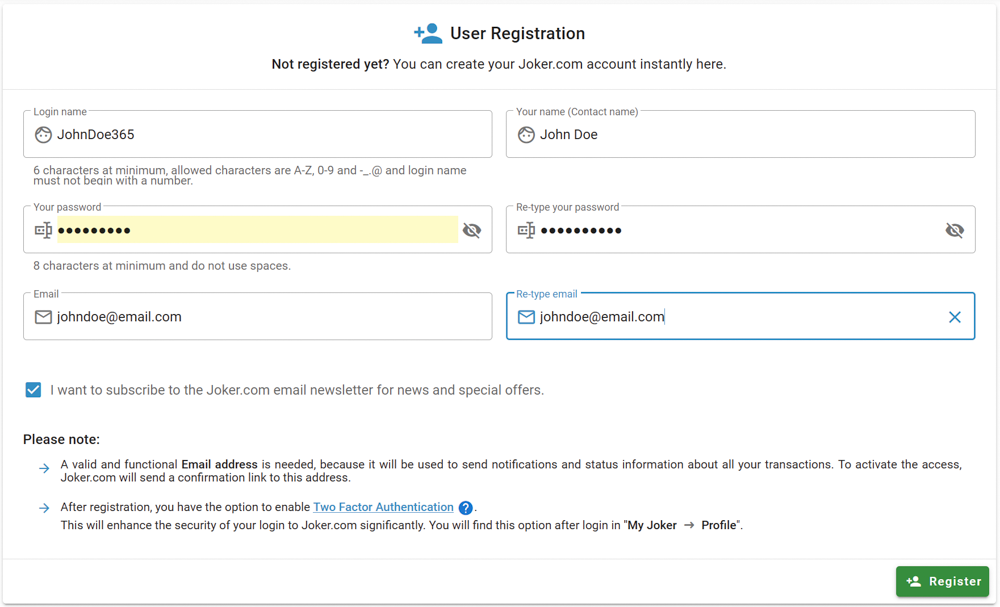 3. After successful registration, you will see the notification in the top right corner:

4. Last step is activating your account, by clicking on the link in the verification email: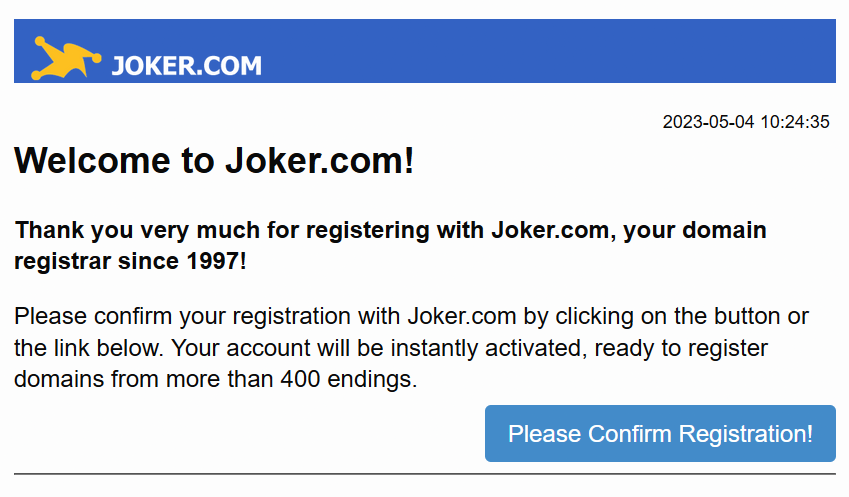 That's it! Your account is ready and you can start ordering and managing your domains.