Our latest domain offers in June and July
24.06.2020
TLD
Period
Offer valid for
Your
advantage
.US - happy Independence Day
until 15.07.
new registrations
in the 1st year
register now
.co - 10 Years Anniversary
until 31.07.
new registrations
in the 1st year
register now
.cyou Launch Promo (new TLD)
until 30.09.
new registrations
in the 1st year
register now
until 30.09.
renewals
up to 10 years
register now
More offers
until 31.07.
new registrations
in the 1st year
register now

until 31.07.

new registrations
in the 1st year
register now
until 30.09.
new registrations
in the 1st year
register now

until 30.09.

new registrations
in the 1st year
register now
until 30.09.
new registrations
in the 1st year
register now

until 31.07.
new registrations
in the 1st year
register now
until 30.09.
new registrations
in the 1st year
register now
Check out all our domain offers

*) the savings refer to the list price
Combine a .link domain with a .net, .org or .me and get a discount!
30.06.2020
Additonal to our current discount for .link domains on new registrations (-61% in the first year) you can save even more, if you combine .link with a .org, .net or .me domain with the same name.
Just search for a free .org, .net or .me, put it in the cart and click the button to add a .link domain. The discount will be applied automatically.
(Discount valid until December 31st)
Save up to 91% on .US and .CO in July
30.06.2020
Happy Independence Day!
From July 1st until July 15th you can register .US domains for 75% less for the first year. Find your next .US domain now!
10 Years of .CO - Celebrate With Us!
During July we're celebrating 10 years of .CO domains. Register yours now and save up to 91%. Find your next .CO domain now!
VAT reduction from July 1st for customers from Germany
17.06.2020
Due to the current corona crisis, the German government has decided to reduce the value added tax (VAT) from 19% to 16%. The reduced VAT is to remain in force until the end of the year for the time being and will apply from July 1, 2020.
We have already prepared everything in this respect; all customers from Germany will pay the reduced price from July 1. We will of course pass the price advantage on to our customers in full.
Joker.com: New name servers!
20.04.2020
After a longer period of development and thorough testing, we have now implemented our new generation of name servers.
They do fully support DNSSEC and all cutting-edge standards, are faster and much more flexible. To ensure continuity and a smooth transition, the old name servers remain untouched for existing domains for now.
All newly registered, modified or DNSSEC-enabled domains will automatically be served by the new name servers (only in case you have chosen Joker-NS, of course).
More options, branding and features with new records and abilities will be added in the future.
Of course, Joker.com's new name servers are fully compliant with the upcoming DNS flag day 2020.
Get a .online for free when ordering a .com
09.01.2020
When you order a .com domain you can bundle it with a free .online domain with the same name. Just search for a .com, put it in your cart and then click "add .online domain for free" next to it. A coupon is added to give you one year (or the first year if you order multiple years at once) of .online for free. The domain will not renew automatically so there are no hidden costs for you.
New Data Escrow Service for Joker.com
18.06.2018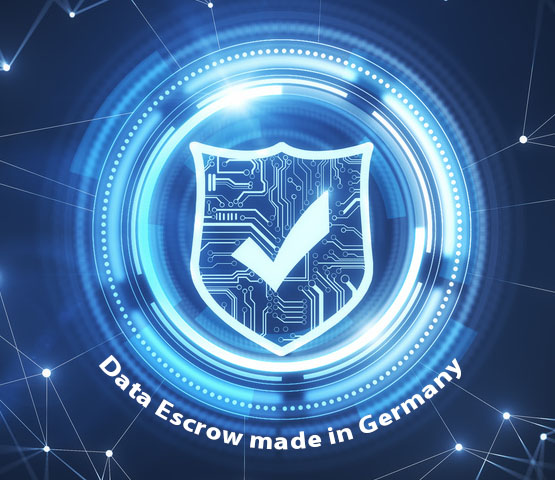 As you may know, Joker.com and all ICANN-accredited registrars are required to deposit the domain data they manage in a secure environment on an escrow basis.
This ensures that domain data remains accessible even in the event of serious problems with a registrar.
For a few days now, in addition to the previous standard escrow provider "Iron Mountain" (U.S.A.), German DENIC eG has been equipped with an ICANN license as a second provider.
We are pleased to announce that since June 13th 2018 Joker.com has entrusted DENIC eG with the escrow management of our domain data.
This also simplifies compliance with the GDPR in that there is no additional transfer of domain data outside the EU. DENIC Escrow Services operates in full compliance with the GDPR and is ISO 27001 certified.