Price decrease for .AUTOS and .BIBLE
09.04.2019
The prices of two domain endings are being drastically reduced:
The annual net price for .AUTOS decreases from USD 950.00 to USD 95.00 (incl. 19% VAT the new price is USD 113.05). This new price is permanently valid starting from April 15th, 5pm UTC.
To celebrate this price decrease, the annual price for new registrations will be reduced once again for a short time to only to USD 28.44 in the first year. The new standard price is valid for all years and also for renewals, the further reduced price is valid only for the first year of new registrations.
---
Also lowered: .BIBLE - here the price drops from currently USD 226.10* to USD 74.61* per year. The new price is valid starting from May 1st, 6pm UTC.
Search here for a free .AUTOS or .BIBLE domain.
*incl. 19% VAT for German customers, price may vary in your region, depending on your VAT rate.
New TLDs .baby and .monster starting in April
21.03.2019
.baby
For newborn ideas
.Baby is the domain extension for all things related to the most precious members of our society. .Baby provides flexibility, practicality, and specificity for anyone to nurture their website and help it grow.
You can register your .baby domain starting from April 2nd, 14:00 UTC for USD 95.00 per year.
.monster
For scary good ideas
.Monster is a domain for creative thinkers, for masters of their craft, and for modern day renegades. The meaning of .Monster is as imaginative as you are - whether you want a name that enhances your killer brand, a domain that is as experimental as your latest project, or a wacky and memorable platform for your great sense of humor. Choose .Monster domains for your scary good ideas and get creative with a website name that towers above the crowd.
You can register your .monster domain starting from April 1st, 14:00 UTC for USD 16.26 per year.
New Data Escrow Service for Joker.com
18.06.2018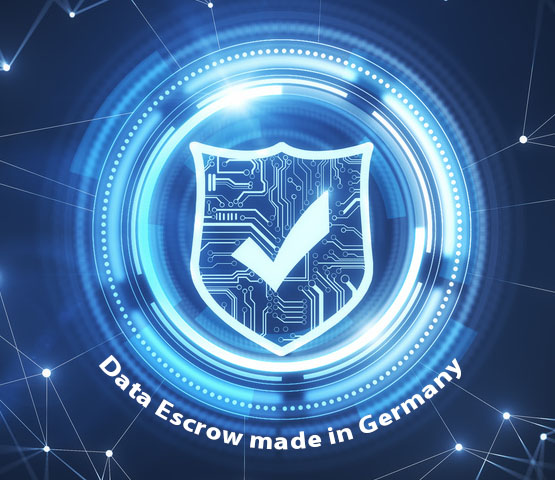 As you may know, Joker.com and all ICANN-accredited registrars are required to deposit the domain data they manage in a secure environment on an escrow basis.
This ensures that domain data remains accessible even in the event of serious problems with a registrar.
For a few days now, in addition to the previous standard escrow provider "Iron Mountain" (U.S.A.), German DENIC eG has been equipped with an ICANN license as a second provider.
We are pleased to announce that since June 13th 2018 Joker.com has entrusted DENIC eG with the escrow management of our domain data.
This also simplifies compliance with the GDPR in that there is no additional transfer of domain data outside the EU. DENIC Escrow Services operates in full compliance with the GDPR and is ISO 27001 certified.
.APP now ready for preregistration
17.04.2018
Google's Domain .APP will soon be available for everyone. Before the general availability phase starts (May 1st) you will have the opportunity to preregister your .app domains with Joker.com.
Why .APP?
Apps make the mobile world go 'round, and now they have their own more secure home on the web: the .app domain, the most relevant TLD for mobile apps. You can use your .app name to showcase a unique and trustworthy destination, as a relevant download link, for deep linking, or for sharing screenshots, release notes, and reviews. Get your .app domain now to start sharing your app with the world.
How Can I Preregister My .APP Domain?
Just log into your Joker.com account and visit our sunrise page. The preregistration is divided into different phases with decreasing prices until the domain will be available for everyone on May 8th.
Day 1 (May 1st): USD 11000*)
Day 2: USD 2800*)
Day 3: USD 1100*)
Day 4: USD 600*)
Day 5-7: USD 140*)
The more sought after you expect a domain name to be, the earlier you should try to register it, of course. Starting from May 8th, the price for registrations of .app domains will be USD 22.80*) for one year.